Customer Reviews
Write a Review
Ask a Question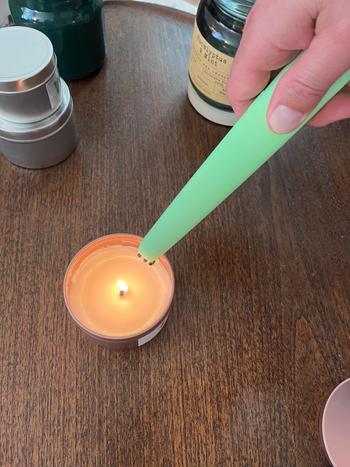 02/10/2022
I love these lighters!!!!
These lighters are amazing! I bought 5 of them and was planning on giving 4 away as gifts but I loved them so much I'm keeping all of them!!! no more butane and no more matches. Just charge and light just about anything- candles, incense, etc. I also love the flashlight feature! I would highly recommend to anyone looking for a sustainable option to traditional lighters.
Anthony A.

United States
02/10/2022
The USB Lighter Company
Hi Anthony, We are grateful that you took the time to leave us a review. Your feedback helps us to improve service for everyone. -The USB Lighter Company Team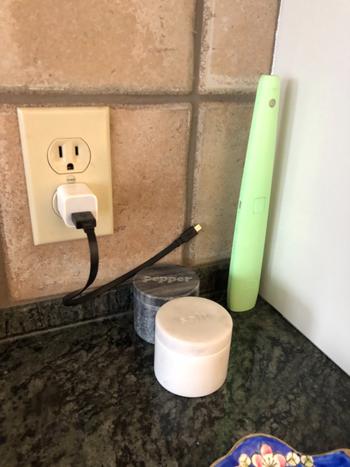 01/03/2021
Innovative lighter
These lighters are amazing. I bought a dozen because they are new and unique. They make great gifts along with keeping 2 for myself. My biggest problem with one of them is that the switches don't work as they should so I'm struggling to get the flash light to work and when device is on so that I might try to light something. The push switch does not activate the lighter to ignite. By playing with it and juggling to get it to work has helped. Don't know what country produced this device but a more sturdy design may be needed next.
Steven L.

United States
08/23/2022
Stellar Practical Gift
This lighter was a gift for our local watering hole. We have watched the staff struggle for years as they tried to light tall candles (think prayer candles). They would click the switch in frustration as it wouldn't light, only to watch the flame lose oxygen and die by the time it got down to the wick. We told them about the lighters but instead ended up ordering two while we were there. When we gifted them on our next visit, they were puzzled but immediately tried them out and were in love. It is perfect for a bar or restaurant because the timer will automatically turn off the lighter so it can't be left in a drawer to die. It also will remain cool to the touch after using, unlike a traditional candle lighter, so a server can stick the Motli back in their pocket immediately. We got the lime color so it wouldn't get lost and fit with the fun vibe of the environment. We received one as a gift originally and now are glad to pass the usb torch. I would highly recommend this to anyone in the food service industry, as well as anyone looking for an item for a housewarming gift.
Jennifer M.
United States
06/27/2022
I love this lighter!
Forget those old disposable butane lighters and step into the 21st century. Rechargeable is here to stay - it looks great, works every time, and is super easy to find it when I need it and store it when I don't. I hope to have this lighter for many years to come.
Carson S.

United States
06/28/2022
The USB Lighter Company
Hi Carson, We are grateful that you took the time out to leave us a review. Your feedback helps us to improve service for everyone. - The USB Lighter Company Team