Customer Reviews
Write a Review
Ask a Question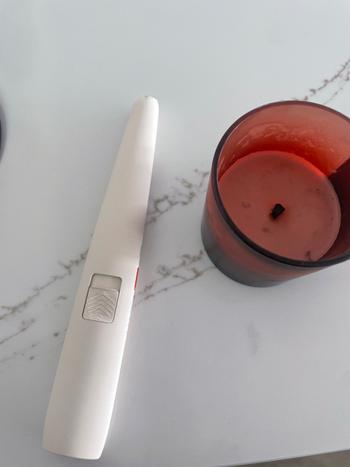 01/04/2022
Love this lighter!
Great! It's aesthetically way more sleek looking than other USB lighters I've purchased. It also comes with a built in flashlight (which was a total surprise and bonus). Would recommend 10/10
Laura B.

United States
01/05/2022
The USB Lighter Company
Hello Laura, Thank you for the wonderful review and for taking the time to share your feedback with The USB Lighter Company. Thank you for sharing your kind words with us. It means the world to us and to our entire team! Our priority is customer service and we are ecstatic that we met that mark! Kind folks like you make our job a pleasure. We look forward to serving you again soon! -The USB Lighter Company Team
09/08/2022
Convenient, cool
I use it all the time and it's great. Would definitely get for a friend that enjoys candles, incense, etc
STEPHANIE m.
United States
08/15/2022
great!
bigger than i expected (which is my fault for not reading the full specs), but super clean looking and works great!
Virginia F.

United States
08/16/2022
The USB Lighter Company
Hi Virginia, We are grateful you took the time to leave us a review. Your feedback helps us to improve service for everyone. -The USB Lighter Company Team
07/30/2022
Nice lighter that looks good
The lighter works well, is easy to use, and is also visually appealing. I've seen some reviews that call into question the longevity of this product. I've only had it for a few weeks, but hopefully it doesn't break quickly, or it would defeat the purpose of the product.
Ben L.

United States
08/01/2022
The USB Lighter Company
Hi Ben, We are grateful that you took the time out to leave us a review. Your feedback helps us to improve service for everyone. -The USB Lighter Company Team