THE USB LIGHTER COMPANY
EST. 2014
Every year, Americans throw away over 350 million lighters. We believe it's time for a change.
We use ARC technology, inspired by the Tesla coil, and sustainable materials, to make lighters that last. Our goal? No more trash, simply an innovative USB lighter that's kind to the Earth.
WHAT MAKES OUR COMPANY DIFFERENT:
Environmental sustainability is only one way we want to promote change for the better. We follow all US Compliance Regulations for Global and International Ethical Labor Laws. This means that all our factories and manufacturers have passed the BSCI Audit Protocol. Plus, all our products are insured in the USA. So, you can buy with confidence.

When you buy from The USB Lighter Company, you're not just getting a lighter. You're helping take care of our planet.
OUR PLEDGE TO YOU:
We stand by our products. That's why we offer a 30-day guarantee. If any of our USB lighters stop working due to a factory problem, we'll replace it right away, no questions asked. 
At The USB Lighter Company, every spark symbolizes our commitment to you and our planet.

Welcome to the USB lighter of tomorrow, today!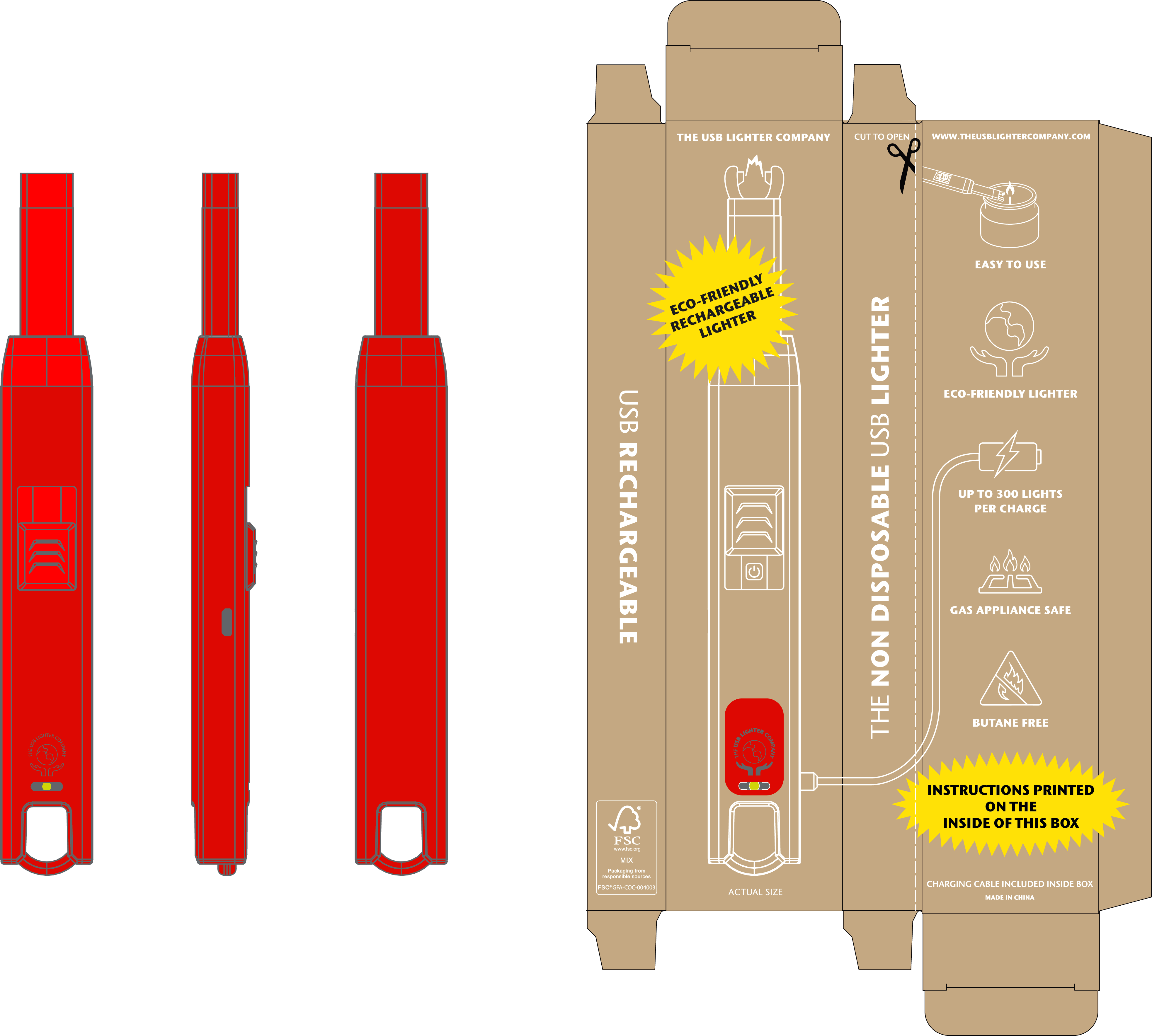 WHY CHOOSE AN ELECTRIC LIGHTER?
Flame-free design ensures a safe light every timeed BSCI Audit Protocol.
Our long-lasting electric lighters create less waste than disposable butane lighters
Save money with a lighter that doesn't need to be constantly replaced or refilled with butane
Modern, ergonomic design
Created in fair trade factories
Minimize downtime with our fast-charging USB
Maximize safety with our on/off button
Our electric lighters are available in a range of colors and finishes
Shop with confidence with our US-based shipping
You can make a difference – choose sustainable products
Use our electric USB lighters and make every spark light the way to a greener future!
The Motli Light®
2020: With our first patented design, we wanted to create the ultimate "light" device. By combining a USB rechargeable lighter and a high powered LED flash light, The Motli Light is a product of form and function that can light just about anything.
The Motli Jr®
In 2023, we simplified The Motli Light by removing the LED flashlight and just like it's name suggests The Motli Jr. or MJR is our new and improved USB lighter collection. The MJR is an evolution of our signature USB Candle Lighter model.