Customer Reviews
Write a Review
Ask a Question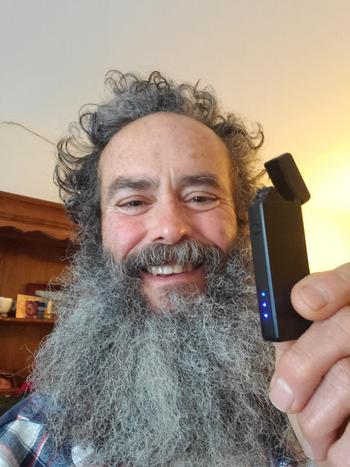 01/11/2022
I love this lighter!
I love this lighter. It's eco friendly and rechargeable. I'm not contributing to pollution through plastic and extraction fuel of disposable conventional lighters. Also, I have a full beard and I don't need to worry about catching on fire with the plasma lighter! Pretty cool lighter.
Alex B.

United States
01/11/2022
The USB Lighter Company
Hi Alex, Thanks so much for your kind words and for sharing your positive experience with us. We always love to hear great things from our customers and it makes our day to know that we are doing things well. If you ever have any tips or ideas on how we can improve, please let us know! Thanks again and have a great day!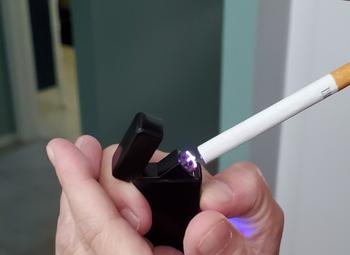 12/01/2021
Where's the flame?
I love that I can just plug in the lighter and not have to run out and purchase another disposable. It's a nice looking lighter but I wish there was more of a flame.
Donna A.

United States
12/02/2021
The USB Lighter Company
Hello Donna, Thank you for taking the time to provide a positive review, your opinion is valued greatly and it helps us maintain an excellent standard of service to our customers. -The USB Lighter Company Team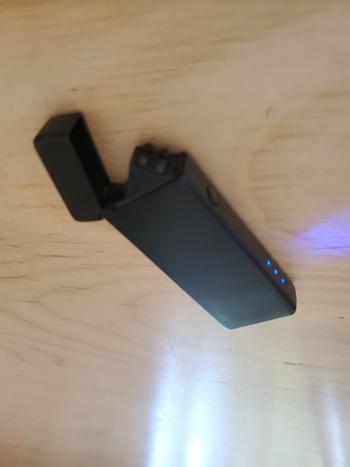 05/28/2021
No waste! No methane!
I'm so excited to not use wasteful disposable lighters or have to buy fuel for refillable ones either! Works well so far. It says not to touch the prongs where the electricity comes from but I can't manage to open the cover most of the time without touching it so I am hoping that won't cause any issues. Overall, satisfied.
Rebecca F.

United States
05/28/2021
The USB Lighter Company
Hello Rebecca, We are grateful that you took the time out to leave us a review. Your feedback helps us to improve service for everyone. -The USB Lighter Company Team
01/18/2022
Great little lighter!
Extremely happy with the lighter and the metallic matte black finish! Works well lighting incense, candles, and campfires.
Michael W.

United States
01/18/2022
The USB Lighter Company
Hi Michael, We are grateful that you took the time out to leave us a review. Your feedback helps us to improve service for everyone. -The USB Lighter Company Team